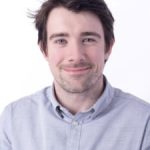 A vehicle title loan, also known as car title loans, can be a source of quick cash in Canada, but whether they are a good option for you depends on your financial situation, needs, and the specific terms offered by the lender. Before considering a vehicle title loan in Canada, it's important to weigh the advantages and disadvantages to make an informed decision.
Advantages of Vehicle Title Loans:
Quick Access to Cash: Vehicle title loans provide a relatively fast way to obtain funds when you are facing an urgent financial need. The application process is often straightforward, and you can receive the money in a short amount of time.
No Credit Check: Unlike traditional loans, vehicle title lenders typically don't require a strong credit history. This makes title loans accessible to individuals with poor or no credit.
Use of Your Vehicle: While your vehicle is used as collateral, you can continue to drive it during the loan period, provided you make the required payments on time.
Disadvantages of Vehicle Title Loans:
High Interest Rates: One of the most significant drawbacks of vehicle title loans is the extremely high interest rates. The annual percentage rates (APR) for these loans can be exorbitant, often exceeding 300%, making them very expensive.
Risk of Vehicle Repossession: If you fail to repay the loan, the lender has the right to repossess your vehicle, which can be a significant financial and personal loss.
Short Repayment Terms: Vehicle title loans often come with short repayment terms, typically ranging from 30 days to a few months. These short timelines can make it challenging to repay the loan, leading to a cycle of debt.
Lack of Regulation: Vehicle title loans are subject to fewer regulations in Canada compared to traditional loans, which means borrowers have fewer legal protections.
Is a Vehicle Title Loan a Good Option in Canada?
Whether a vehicle title loan is a good option for you in Canada depends on your specific financial circumstances and the alternatives available. Here are some key considerations:
Assess Your Financial Needs: Evaluate the urgency and necessity of your financial need. If it's not an emergency, consider other options that may have lower costs and fewer risks.
Understand the Terms: Carefully read and understand the terms and conditions of the loan, including interest rates, fees, and the repayment schedule. Ensure you are comfortable with the terms before proceeding.
Have a Repayment Plan: It's crucial to have a clear plan for repaying the loan on time. Be sure you can meet your obligations without jeopardizing your finances.
Explore Alternatives: Investigate other borrowing options, such as personal loans, lines of credit, financial assistance programs, or assistance from family and friends, which may offer more favorable terms and lower interest rates.
Seek Financial Counseling: If you're experiencing ongoing financial difficulties, consider seeking assistance from a financial counselor who can help you manage your finances effectively.
In conclusion, a vehicle title loan in Canada can be a source of quick cash, but it comes with significant risks due to high interest rates and the potential for vehicle repossession. Before opting for a vehicle title loan, carefully weigh the advantages and disadvantages, explore alternative options, and ensure you have a clear plan for repayment to minimize the potential risks associated with these loans.